 Enjoy 10% OFF This Weekend! Use Code
SUN10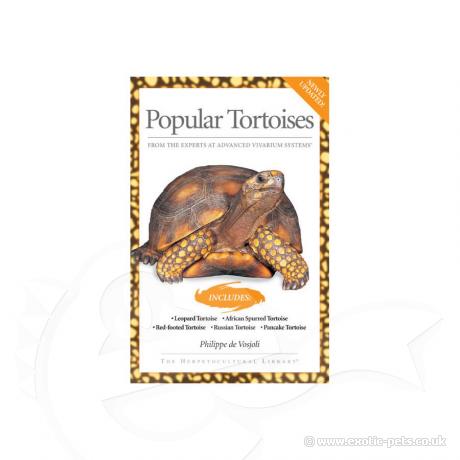 AVS - Popular Tortoises
Author Philippe de Vosjoli
Tortoises are among the most endangered families of reptiles, and owning one should be considered a privilege. This book will help guide you through all the care required to keep your pet Tortoise healthy.
This book covers care and husbandry of the most popular and commonly imported tortoises. Detailed information on species available, housing design, feeding and watering, hibernation and health issues. Filled with colour photos.
Do your research
Before you commit to buying any pet, please do your own independent research.