 Last Posting Dates for Xmas Orders
Click for more information.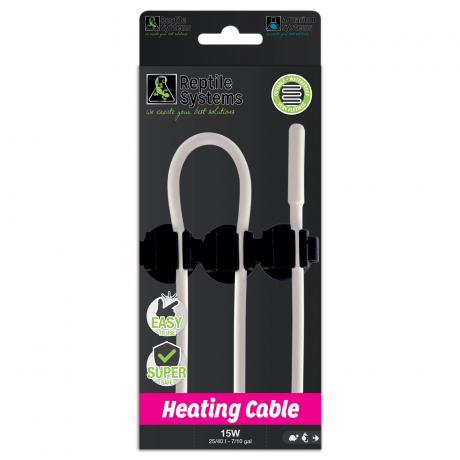 Reptile Systems Heating Cable
Fully submersible
Ideal for glass terrariums/paludariums and for rack systems where you want a regular and even heating.
Ideal for heating reptiles, amphibians and small animals
Safe and easy to use
Waterproof and flexible
Generates slow water circulation
Suitable for plant propagation systems
Unfortunately, this item is temporarily out of stock. Click the button below to be notified when it is back in stock and available to purchase
Email me when this

page is updated
What are Reptile Systems Heating Cable used for?
Can be used for multiple heating applications including; rack systems or even placed under substrate and in aquaria to create regular and even heating.
Heat cables also generate a slow water circulate once submerged, thus creating the natural effect of a waterbearing stratum.
Additional Information
in order to benefit from heating cable features, we strongly recommend using a suitable thermostat.
Do your research
Before you commit to buying any pet, please do your own independent research.