 No animal courier deliveries available w/c 27th August!
Order now
to avoid disappointment.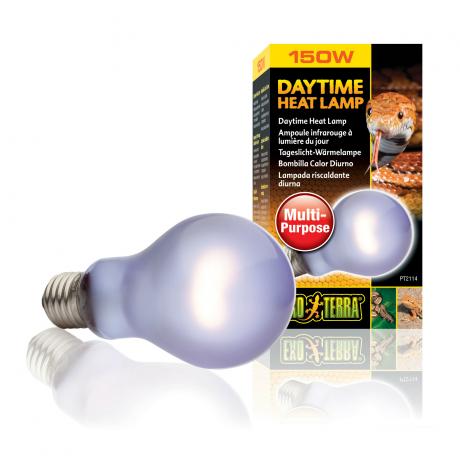 Exo Terra Daytime Heat Lamp
Basking bulbs
Use these bulbs to increase your ambient air temperature in your vivarium and create a natural heat gradient. Six different wattages available.
A broad-spectrum daylight lamp with a Neodymium sleeve. The spectrum is ideal for plant's photosynthesis and the UVA (ultraviolet A) light contributes to reptiles physiological well-being. Another important factor is the heat emitted by this bulb to increase the over all ambient temperature in the terrarium.
Broad-spectrum daylight lamp for terrariums
Creates heat gradients for thermoregulation
Increases ambient air temperature
Stimulates breeding behavior through UVA rays
Can be combined with Night Heat Lamp or Infrared Basking Spot Lamp for a 24-hour cycle
These bulbs are screw (ES) fitting only.
Do your research
Before you commit to buying any pet, please do your own independent research.