Livestock Information
This page covers questions relating to how we pack our animals, how animal deliveries work and if transporting them through a courier is safe.
Is it legal to buy animals online?
We are a fully licenced pet shop just like any other retail outlet, the main difference when buying from ourselves, is that we use DEFRA registered animal couriers to deliver your reptiles and amphibians directly to you.
At Exotic Pets UK we spend hours researching and improving the way we keep our own animals on site. We attend regular training courses to improve our own animal husbandry techniques and to gain further product knowledge. We continually push the boundaries to provide quality care information to all customers and to help them improve their own animal care.
As an animal keeper, please be aware that you are responsible for ensuring that the welfare needs of any animal you purchase from Exotic Pets UK are met.
I've never kept an exotic pet before
Our team is here to help you. We remain committed to offering comprehensive advice and care information on all the pets we sell and are happy to make recommendations based on your experience and abilities.
How do animal deliveries work?
Our reptile courier collects from us every Wednesday for delivery on Thursday. This is an overnight door to door service throughout the UK. The cut off time for these orders is Monday 6pm to receive your order the same week (excluding pre-orders). Any orders received after this will be delivered the following Thursday. Once your order has been dispatched our courier will give you a call with an approximate ETA.
Invertebrate orders are shipped Monday to Thursday on a next day delivery service. Light orders are usually sent via Royal Mail Special Delivery before 1pm and larger orders containing equipment are usually shipped via courier.
Can I order more than one animal?
Yes and additional animals won't occur extra delivery costs.
Pre-delivery checks
Before any animal order is released, we need to be satisfied that the housing and husbandry that you are going to provide is suitable. We will contact you by phone prior to delivery and ask you a series of questions. Proof of setup will be required.
These checks are compulsory and must be completed before Monday 6pm. Please ensure that you answer all calls from our team prior to delivery, or it may risk a delay to your order being delivered.
Can you deliver supplies and foods at the same time as my animals?
Yes, we have pre-exisiting arrangements with our couriers to carry and deliver anything you require.
What if I have bought my equipment elsewhere?
We will need to see photographic evidence of the enclosure you have setup for the animal you are wishing to purchase. If we feel the equipment you are using is unsuitable, we will give an explaination why and offer you the option of purchasing the correct goods from ourselves, or cancelling and refunding your order.
Will the animal be safe in transport?
Exotic Pets UK has been running for over a decade and we take all animal transportation very seriously. As a business, we liaise continually with our couriers to ensure that all animals are delivered within the shortest journey time possible.
Most importantly we guarantee that all animals will be fit to travel. If for any reason, we had doubt, we would contact you and remove the animal immediately from sale.
How your order is packed
Any reptiles and amphibians purchased through Exotic Pets UK will be packed into suitable containers or bags, we place them carefully into thick polystyrene boxes.
Heat packs are provided when required so that all animals will remain warm on their journey to you, and all packaging is labelled and written on to remind our couriers what they are carrying.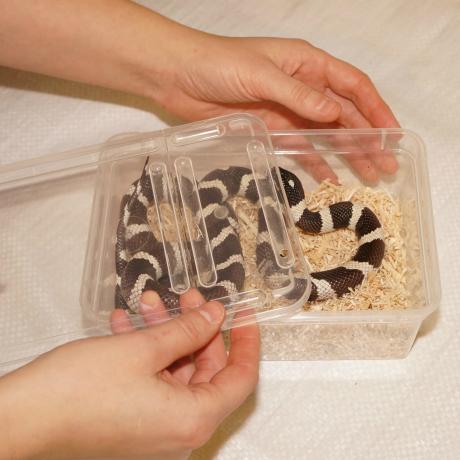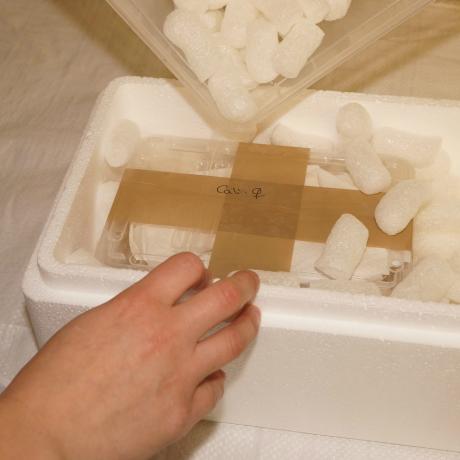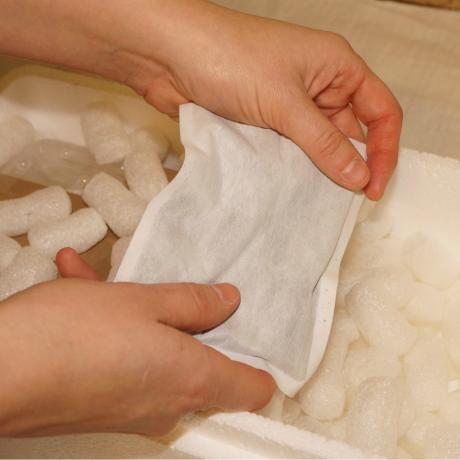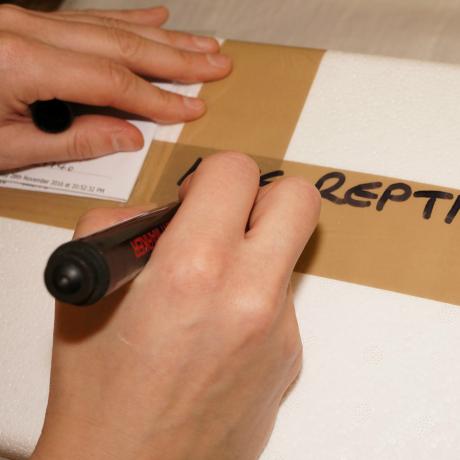 What if I'm unhappy with my purchase?
We only sell flawless specimens and will happily provide photos and further information before a purchase is made.
If you receive an order from us that you're unhappy with, please contact us immediately to discuss this, your satisfaction is important to us.
---
Can't find what you're looking for? Please see our FAQs page