 Enjoy 10% OFF This Weekend! Use Code
SUN10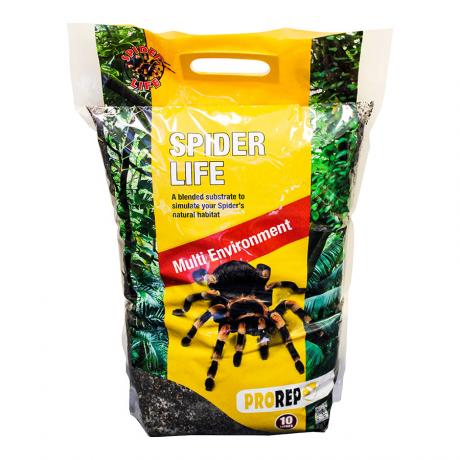 ProRep Spider Life
Substrate for Inverts
The ProRep Spider Life is a mixture of ingredients to help encourage burrowing and retain moisture.
The ProRep Spider Life is ideal for a vast number of inverts that require a humid setup. Species of Tarantulas and Scorpions enjoy this substrate as it allows them to naturally dig and make burrows.
Do your research
Before you commit to buying any pet, please do your own independent research.