 Enjoy 10% OFF This Weekend! Use Code
SUN10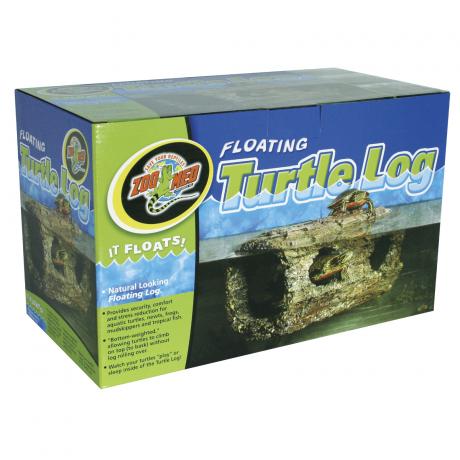 Zoo Med Floating Turtle Log
Secure hiding place and floating refuge
A natural looking log that floats at the water surface with a weighted base allowing animals to bask on top or hide inside.
Natural finish
Provides security, comfort and stress reduction
Floats at water surface
Weighted base to prevent it rolling over
What are Zoo Med Floating Turtle Logs used for?
The natural looking Floating Turtle Log provides security, comfort, and stress reduction for aquatic turtles, newts, frogs, mudskippers, and tropical fish. The hallow resin log floats just at the surface so that turtles can bask on top of it or hide submerged inside. Bottom-weighted prevents the log from rolling over, even with two 4" (10cm) turtles on top.
Do your research
Before you commit to buying any pet, please do your own independent research.