 Last Posting Dates for Xmas Orders
Click for more information.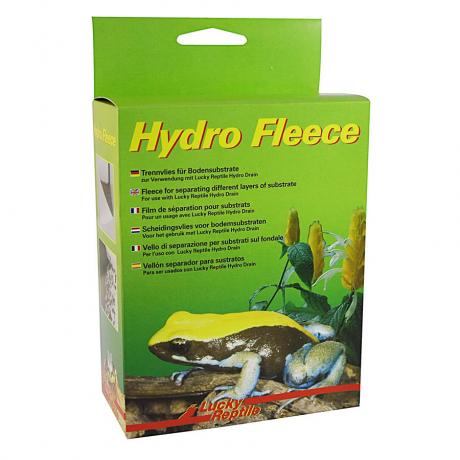 Lucky Reptile Hydro Fleece
Substrate mesh
The Lucky Reptile Hydro Fleece is an essential product when creating a bio-active enclosure.
Affordable
Easily cut to required length
Separates soil substrate and hydro balls
What is Lucky Reptile Hydro Fleece used for?
Hydro Fleece is a white mesh that separates soil from hydro balls to create a bio-active setup. The mesh is strong and lasting; however, a deep soil substrate should be provided for plant roots as these cannot penetrate the mesh.
Available in one size, the mesh can be cut to the required measurements with scissors.
Do your research
Before you commit to buying any pet, please do your own independent research.