 Christmas Opening Times and Deliveries
Order by 18/12 for a guaranteed delivery before Christmas! Click for more information.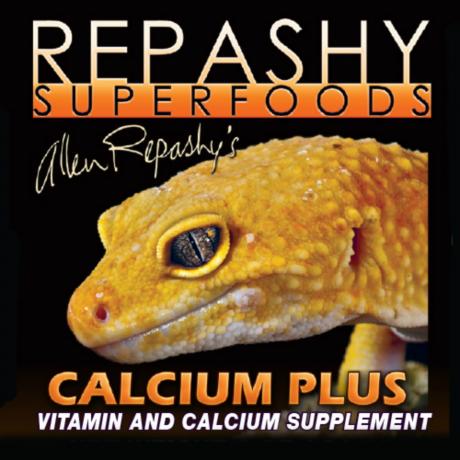 Repashy Calcium Plus
Vitamin and calcium supplement
The Repashy All-in-One Insect Dusting Powder provides essential vitamins, minerals and trace elements. Featuring both Retinol and Carotenoids as sources of Vitamin A.
DIRECTIONS: Use with every insect feeding; this is best applied by placing insects in a plastic bag or container with Calcium Plus and shake to lightly coat insects. Feed insects to your reptiles shortly thereafter.
INFORMATION: Calcium Plus was developed to increase the nutritional value of insects as they are fed to all insectivores; transforming insects into a food item that has an optimal calcium/phosphorus ratio, as well as balanced levels of vitamins, minerals, and trace elements. To maximize the nutritional value of insects, use this product with Repashys SuperLoad and Repashys Hydro-Load. Refrigeration will extend product life.