 Christmas Opening Times and Deliveries
Order by 18/12 for a guaranteed delivery before Christmas! Click for more information.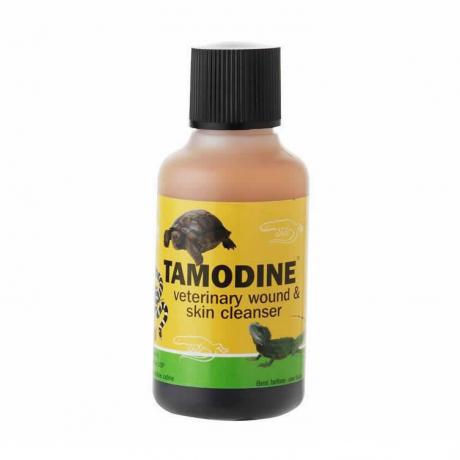 Vetark Tamodine
Wound and skin cleanser
This has a wide spectrum of activity against bacteria, protozoa, yeasts, fungi and some viruses. It has all of the activity of free iodine but with much reduced irritant sensitising effects, and it does not stain.
We suggest that you apply some Tamodine to wet cotton wool and use this to gently cleanse the surface of ulcers or wounds. Once clean, wipe off any excess and place the animal back in the enclosure.