 Last Posting Dates for Xmas Orders
Click for more information.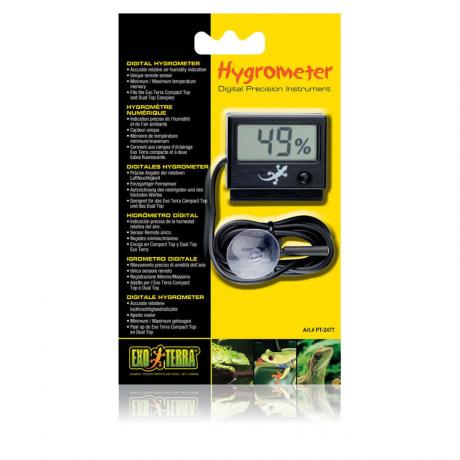 Exo Terra Digital Hygrometer
Digital humidity reader
The Exo Terra Digital Hygrometer is equipped with a remote sensor for accurate measurement and durability.
This precision instrument comes with a programmable minimum and maximum memory setting which can be controlled with a single button. The sensor is held in place with a suction cup, while the instrument can be mounted with hook & loop fastener (included) or it simply slides into place on an Exo Terra Compact Top.
Accurate humidity indication
Remote sensor
Minimum / Maximum humidity memory
Fits the Exo Terra Compact Top
Do your research
Before you commit to buying any pet, please do your own independent research.