 Christmas Opening Times and Deliveries
Order by 18/12 for a guaranteed delivery before Christmas! Click for more information.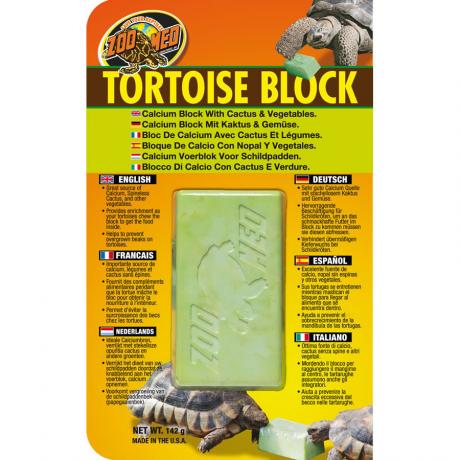 Zoo Med Tortoise Block
Supplemental calcium block
The Zoo Med Tortoise Block provides enrichment to tortoises as they bite the block to get to the food inside and helps prevent beaks from over growing.
Provides enrichment
Helps prevent beaks from over growing
Mixture of nutritious vegetables
Solid Calcium base
The Zoo Med Tortoise Block is designed to offer your tortoises and box turtles supplemental calcium while helping to maintain the beak and offer enrichment. Opuntia cactus, vegetables and alfalfa make this a great way to offer diversity to your tortoise's diet. It is a great source of calcium, spineless cactus, and other vegetables. It provides enrichment as your tortoise chews the block to get the food inside in turn helping to prevent an overgrowth beak.