 Last Posting Dates for Xmas Orders
Click for more information.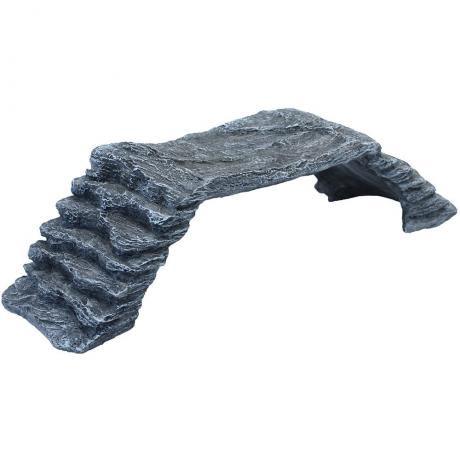 Komodo Basking Platform Ramp
Ramp ideal for Turtle and Reptiles
The Komodo Basking Platform ramp is a sturdy ramp that can be used within a lizard or turtle enclosure.
The Komodo Basking Platform Ramp has a perfect basking spot on top and provides a safe place to hide beneath for shade. It helps to create a natural-looking reptile or amphibian habitat and also allows easy observation without disturbing them. This is also ideal to use within a turtle enclosure to provide the basking area they require along with a sheltered hide within the water. Made from high density resin, it is hygienic, easy to clean and low maintenance.
The importance of a dedicated hiding area for many species should never be underestimated; it can be key to maintaining a healthy, calm reptile.
Do your research
Before you commit to buying any pet, please do your own independent research.