 No animal courier deliveries available w/c 27th August!
Order now
to avoid disappointment.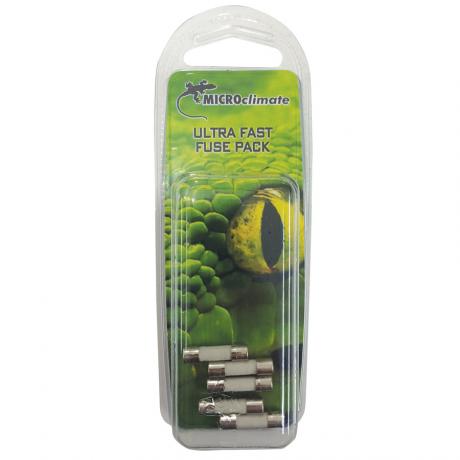 Microclimate Ultra Fast Fuse Pack (5)
For dimming thermostats
Fast blow fuses to protect dimming thermostats from electrical spikes which can damage the device.
Not to be confused with standard fast-blow fuses fitted to some thermostat brands, these ultra-fast fuses operate fast enough to protect thermostats against large electrical spikes that can occur especially when an incandescent lamp fails. All Microclimate Prime thermostats have these fitted as standard as do all Microclimate Dimming thermostats.
Do your research
Before you commit to buying any pet, please do your own independent research.