 Last Posting Dates for Xmas Orders
Click for more information.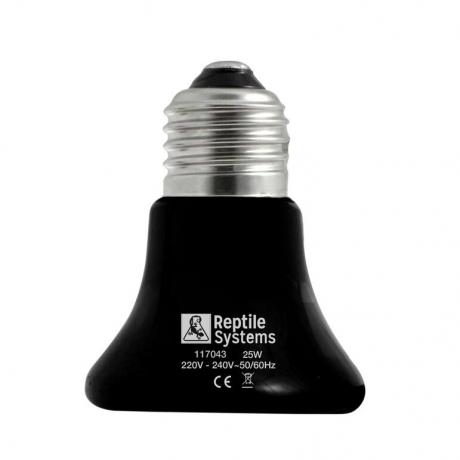 Reptile Systems Ceramic Heat Lamp
Suitable as a constant heat source
Perfect for increasing and maintaining vivarium temperatures.
Ideal for creating necessary warm areas in the terrarium
Supports digestion, promotes well-being and activity
Combine with a suitable thermostat to regulate the heat
Only use in a suitable ceramic lamp holder
Long life lamp
What are Reptile Systems Ceramic Heat Lamps used for?
Ceramic heat lamps (combined with a thermostat) are a great way of increasing and maintaining a constant temperature.
Additional Information
Only use in a suitable ceramic lamp holder.
Do your research
Before you commit to buying any pet, please do your own independent research.