 Last Posting Dates for Xmas Orders
Click for more information.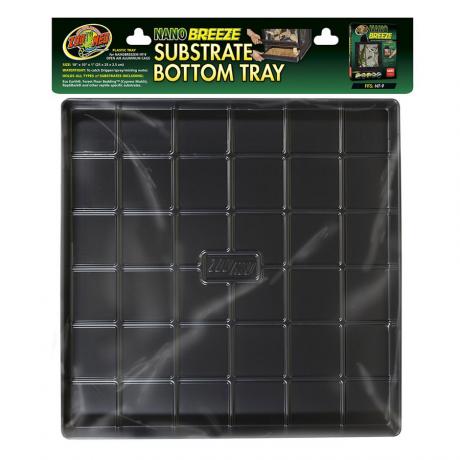 Zoo Med NanoBreeze Substrate Bottom Tray
For use with screen enclosures
If your using any sort of substrate in your Zoo Med NanoBreeze then you should consider using one of these removable pre-formed substrate trays.
Designed purposely to fit the NanoBreeze enclosures
Holds a good layer of substrate
The substrate layer will soak up moisture and retain humidity
Product Information
Individual removable/washable trays that hold substrate for the NanoBreeze enclosure. The Nano tray (25x25cm) will fit perfectly in the base of your Zoo Med NanoBreeze holding substrate and catching any animal waste.
Do your research
Before you commit to buying any pet, please do your own independent research.