 Last Posting Dates for Xmas Orders
Click for more information.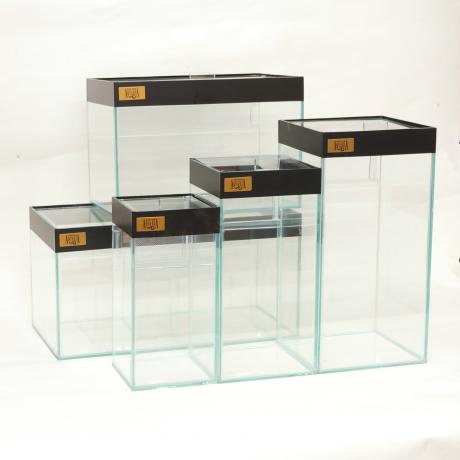 Custom Aquaria Glass Tanks
Housing for inverts
Custom Aquaria Glass Tanks are perfect for housing a variety of invertebrates, they have been a market leader in the tarantula hobby for many years.
Toughened glass to prevent breakages
Ventilated in larger sizes
Secure top opening lid
UK made
Product Information
These glass tanks can house a variety of species but are commonly used for invertebrates such as Tarantulas, Scorpions and Centipedes. All of the larger sizes are ventilated along the back and all sizes have a secure lid that fits perfectly on top.
Available in a number of sizes and for both terrestrial and arboreal species.
Additional Information
Sizing is quoted (length x height x depth).
Do your research
Before you commit to buying any pet, please do your own independent research.