 No animal courier deliveries available w/c 27th August!
Order now
to avoid disappointment.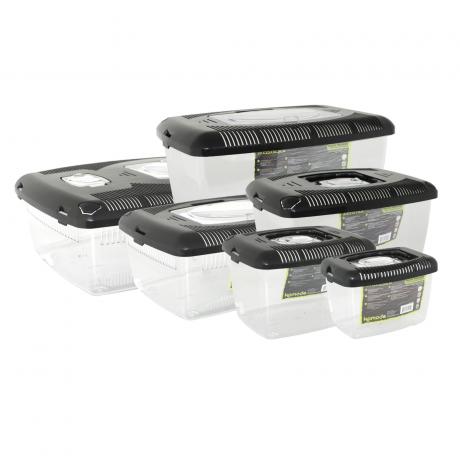 Komodo Plastic Terrarium
Plastic vented housing
The Komodo Plastic Terrariums are suitable for a number of exotic animals and available in several sizes.
High quality, purpose built plastic terrariums. These are perfect for transporting reptiles, breeding and raising hatchlings animals. Ideal for housing a variety of inverts including Tarantulas, Millipedes, Snails and small Amphibians. Well ventilated and stackable, with pop-out cable openings and non-slip feet.
Available in six sizes.
Do your research
Before you commit to buying any pet, please do your own independent research.