 Last Posting Dates for Xmas Orders
Click for more information.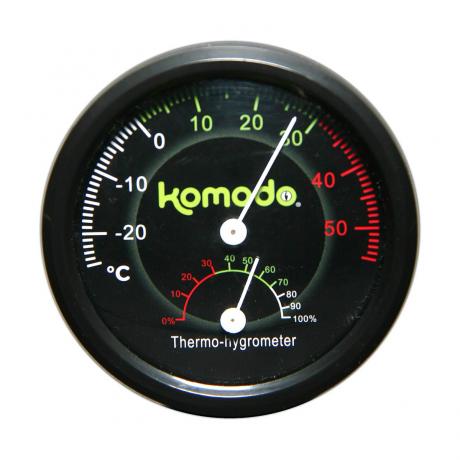 Komodo Combined Thermometer and Hygrometer Analog
For measuring temperature and humidity
Two-in-one thermometer and hygrometer, used for monitoring the temperature and humidity in the terrarium environment.
Easy to read display
Colour coded scales
Ideal space saving solution
What are Komodo Combined Analog Dials used for?
Combined dials are perfect for measuring both temperature and relative humidity within an enclosure.
Additional information
Easy to read analog dial display with colour coded scales. Dual gauge dials are ideal space savers.
Do your research
Before you commit to buying any pet, please do your own independent research.