Click and Collect
If you'd like to order online but collect your order in person from us, please follow the three steps below.
How Click and Collect works
Browse our extensive range of livestock, pet food, pet supplies online and add them to your Shopping Basket
Select the Click and Collect delivery method in the Checkout
We'll send you an email notification informing you that your order is ready for collection
Before I order, is everything in stock?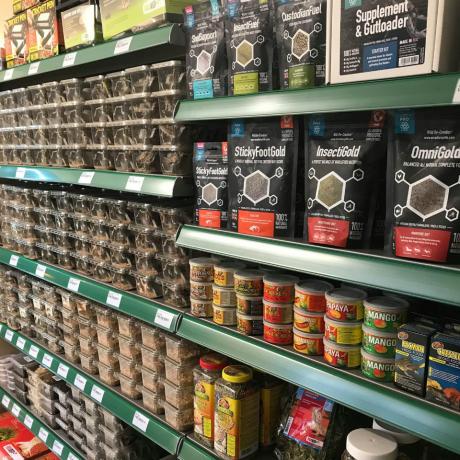 At Exotic-Pets.co.uk we keep hundreds of products here on site with the rest being distributed to us from our wholesale partners. Some orders may be available for collection the same working day and others may take a little longer. If you'd like to check with us before ordering, please contact us.
Need help building a starter kit?
Tell us what pet you're thinking of keeping and we'll make sure you have all the right equipment; have it built and ready for collection.
The benefits of using Click and Collect
Buy from a trusted and long established retailer
Great savings VS RRP
Dedicated customer support
Multiple payment options
Earn Pet Points on every order
Can I come and look around?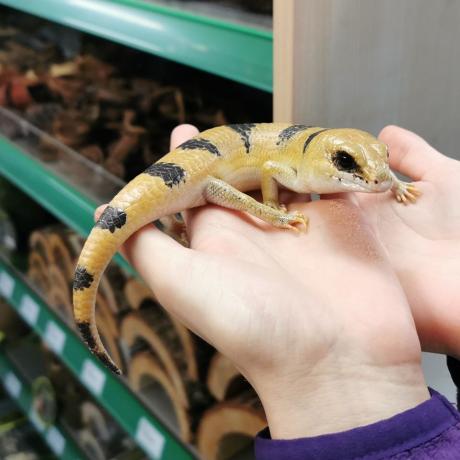 We are based on the edge of the Peak District in a beautiful rural location. Although we'd love to show customers around Exotic-Pets.co.uk; as an ebusiness we don't have a showroom on site and the staff to offer this service.
By following the three steps of our Click and Collect service it allows us to get your order ready in advance of your visit, and stops you having to wait when you arrive.
We understand it may be daunting for new customers who haven't shopped with us before online. Please read our customers testimonials page to see what just a few of our customers have said about Exotic-Pets.co.uk.
If you're unhappy with an order when you come to collect. Don't worry, we'll just refund it for you. No quibbles or funny handshakes required.
Collection times
Collections can be made between the following hours.
Monday-Friday (9:30am-3:30pm) and Saturday's (9:30am-12:30pm)
Exotic-Pets.co.uk
Bagthorpe Farm
Hollins
Old Brampton
Chesterfield
S42 7JH
Sat navs will bring you as far as Main Road when coming from Chesterfield town centre. Continue to the top of the hill and look for Bagthorpe Lane opposite the Royal Oak pub. The farm is located just off the end of Bagthorpe Lane.
---
Can't find what you're looking for? Please see our FAQs page