 Last Posting Dates for Xmas Orders
Click for more information.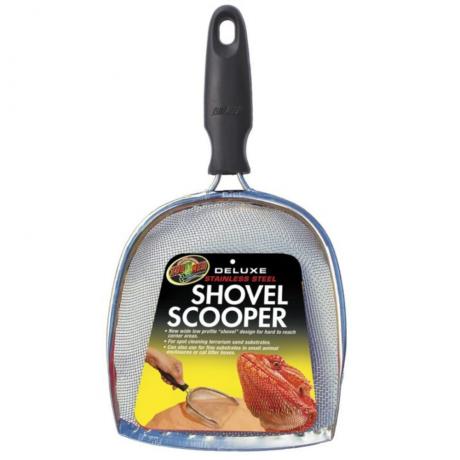 Zoo Med Deluxe Shovel Scooper
For spot cleaning
Wide profile design with angled edges for spot cleaning. Perfect for cleaning sand-based substrates in larger enclosures.
For spot cleaning terrarium sand substrates
Can also use for fine substrates in small animal enclosures or cat litter boxes
Angled edges for easy cleaning of corners
Product Information
Ideal for sieving through sand and removing soiled substrate from your vivarium. These heavy-duty sand scoopers have angled edges, this shape allows you to get into vivarium corners more easily.
Do your research
Before you commit to buying any pet, please do your own independent research.