 Last Posting Dates for Xmas Orders
Click for more information.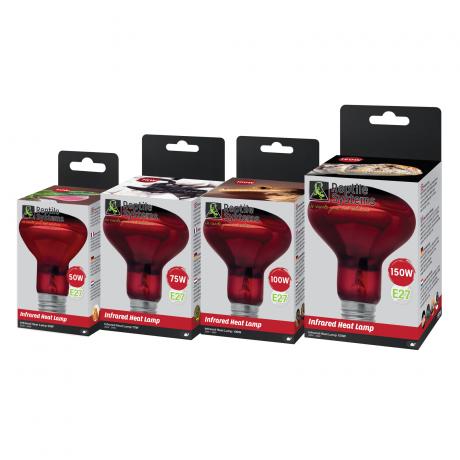 Reptile Systems Infrared Heat Lamp
Day and night heat source
Ideal for heating a vivarium during the day and night. A great all-round source of heat for exothermic species. Low visible light for minimal night-time disturbance.
Screw (ES) fitting only
Four models available
Made in Europe
What are Reptile Systems Infrared Heat Lamps used for?
Can be used as a 24hr heat source within the vivarium. Works especially well combined with a Reptile Systems Basking Solar Spot for daytime (offering greater visible light).
Additional Information
A dimming thermostat should be to control the output of the basking bulb, alongside a quality UVB system (where appropriate).
Do your research
Before you commit to buying any pet, please do your own independent research.