 Enjoy 10% OFF This Weekend! Use Code
SUN10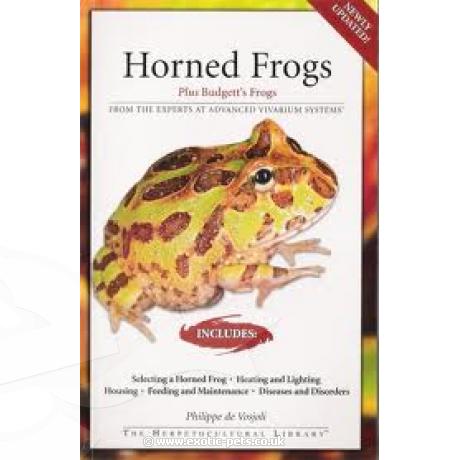 AVS - Horned Frogs
Author Philippe de Vosjoli
Argentine and Chacoan horned frogs, which are currently bred by the thousands annually, are some of the most popular of the amphibians.
Ease of care, hardiness and a caricatural appearance make them one of the best beginner amphibian species. The author, one of the pioneers in the breeding of these frogs, presents in detail their housing, maintenance and most common diseases. Includes an overview of the care and breeding of other horned frog species.
Do your research
Before you commit to buying any pet, please do your own independent research.