 Christmas Opening Times and Deliveries
Order by 18/12 for a guaranteed delivery before Christmas! Click for more information.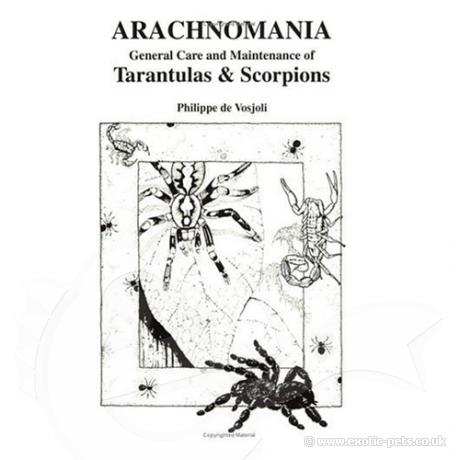 Arachnomania
Author Philippe de Vosjoli
These creatures are relatively long-lived with life-spans of up to 20 years or more, as well as hardy and easy to maintain with the proper information.
This book presents an overview of methods for the husbandry of a variety of tarantulas and scorpions. Selection, housing & maintenance, feeding, molting, handling, breeding, raising babies and more. 78 pp. B&W photos.