 Enjoy 10% OFF This Weekend! Use Code
SUN10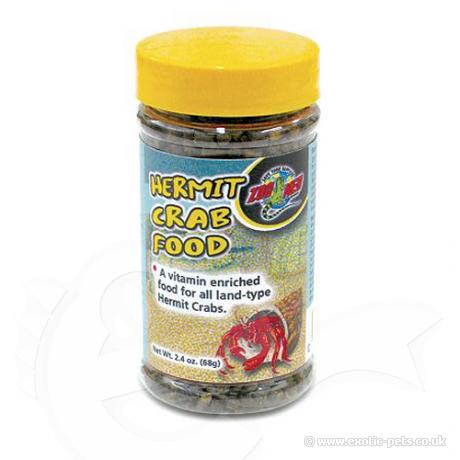 Zoo Med Hermit Crab Food
Complete hermit crab food
It is important to give your Land Hermit Crabs a varied diet, there are different dried foods now on the market.
Along with different fruit, vegetables, and meats, you can feed your Land Hermit Crabs a complete dried food. We would recommend buying a complete dried food as an additional food supplement, especially if you do not have access to a large variety of fresh foods. These dried foods also have vitamins and minerals added for your Hermit Crabs health.
Do your research
Before you commit to buying any pet, please do your own independent research.