 Last Posting Dates for Xmas Orders
Click for more information.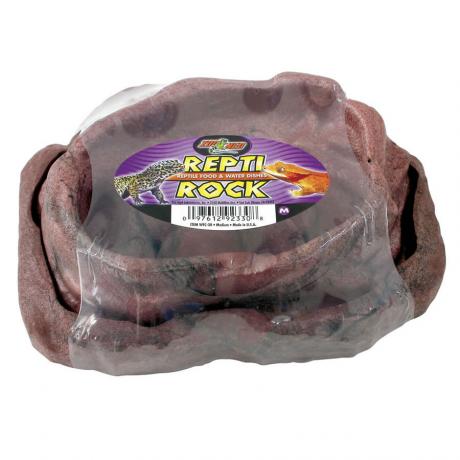 Zoo Med Repti Rock Combo Pack
Food and water dish
A pack containing both a Zoo Med Repti Rock Water and Food Dish. Made from 100% recycled plastic and withstanding of continual vivarium use. Available in a choice of three sizes and to suit a variety of different reptile species.
Non bacteria harbouring surface
Virtually indestructible
100% recycled plastic
Non-toxic
Product Information
A combination of Repti Rock Water Dish and Repti Rock Food Dish. These dishes have been shaped to imitate natural rock, they have subtle colour tones helping them blend in with your vivarium decor, and a smooth non-porous surface which makes them extremely easy to clean.
Small Pack - Food Dish (14 x 12cm), Water Dish (11 x 9.5cm)
Medium Pack - Food Dish (19 x 16cm), Water Dish (16 x 12cm)
Large Pack - Food Dish (25 x 22cm), Water Dish (22 x 17cm)
Please note: Colours may vary from the illustration
Do your research
Before you commit to buying any pet, please do your own independent research.