 Christmas Opening Times and Deliveries
Order by 18/12 for a guaranteed delivery before Christmas! Click for more information.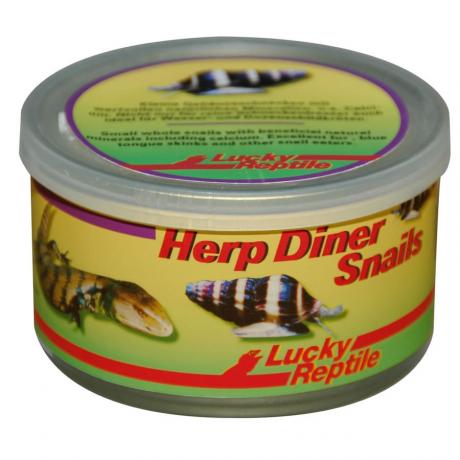 Lucky Reptile Herp Diner Snails
Canned foods
Snails form an important part of the natural diet of some reptiles.
Added calcium
Perfect for skinks, monitor lizards and larger turtles
Lucky Reptile Herp Diner Snails are available either with or without shells depending on the intended use. Snails are important in the natural diet of many turtle species. Herp Diner Snails are small freshwater snails that are preserved in the can together with cuttlefish bone powder. There are no added artificial flavours or preservatives. The food is completely natural. Herp Diner Snails is not only a tasty food for turtles but also excellent for skinks, tegus and monitors.