 Enjoy 10% OFF This Weekend! Use Code
SUN10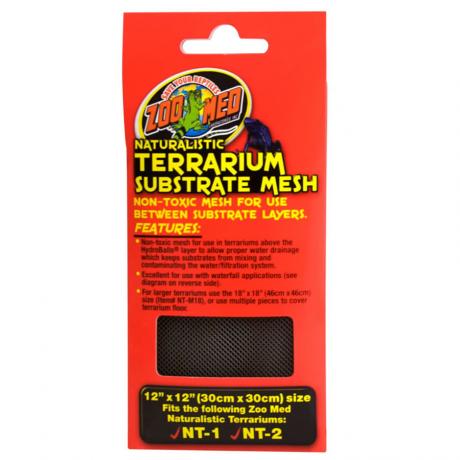 Zoo Med Terrarium Substrate Mesh
For use between substrate layers
Perfect for use in bio-active terrariums where good drainage is required.
Unfortunately, this item is temporarily out of stock. Click the button below to be notified when it is back in stock and available to purchase
Email me when this

page is updated
A non-toxic mesh designed for use in terrariums. The mesh allows proper water drainage while preventing substrates from mixing and contaminating the water/filtration system.

Additional Information: Excellent for use with waterfall applications
Do your research
Before you commit to buying any pet, please do your own independent research.