 Enjoy 10% OFF This Weekend! Use Code
SUN10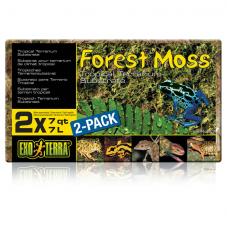 Exo Terra Forest Moss
Dried moss
Prices from
£6.63
Exo Terra Forest Moss is real compressed moss grown in tropical Asia. This ecological substrate is ideal for increasing humidity in the terrarium and is totally safe for frogs, salamanders and burrowing or digging animals.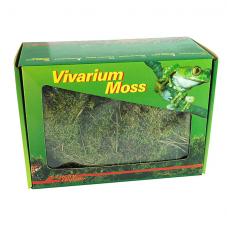 Lucky Reptile Dry Vivarium Moss
Dried moss
Prices from
£10.09
Lucky Reptile Vivarium Moss is perfect for decorating your vivarium and creating places inside your vivarium with high humidity.
Lucky Reptile Spaghnum Moss Brick
Dried moss
Prices from
£7.19
Compressed dried moss brick that swells when water is added. Perfect for tropical loving reptiles and amphibians.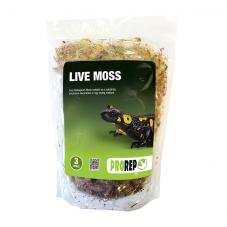 ProRep Live Moss
Live sphagnum moss
Prices from
£4.23
The ProRep Live Moss will help keep humidity levels within terrariums and can be used as a nesting substrate.
ProRep Live Premium Moss
Cultivated in the UK
Prices from
£5.59
Perfect for use in bio-active and tropical terrariums. Alternatively, use as a safe medium in a moss box to aid shedding and egg laying.
Zoo Med All Natural Frog Moss
Dried moss
Prices from
£7.43
Completely natural frog moss for use with frogs, toads, salamanders, garter or green snakes and all other moss environment species.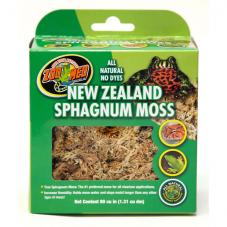 Zoo Med All Natural New Zealand Moss
Dried moss
Prices from
£7.43
New Zealand Sphagnum Moss is preferred over any other type of moss for terrarium use due to its unique softness and amazing moisture-holding ability.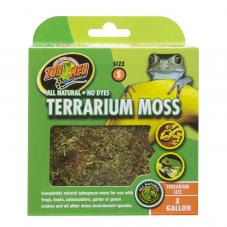 Zoo Med Terrarium Moss
Dried moss
Prices from
£5.19
Terrarium Moss completely natural (no dyes or chemicals!) sphagnum moss cage substrate for amphibians and wetland environment reptiles.