 No animal courier deliveries available w/c 27th August!
Order now
to avoid disappointment.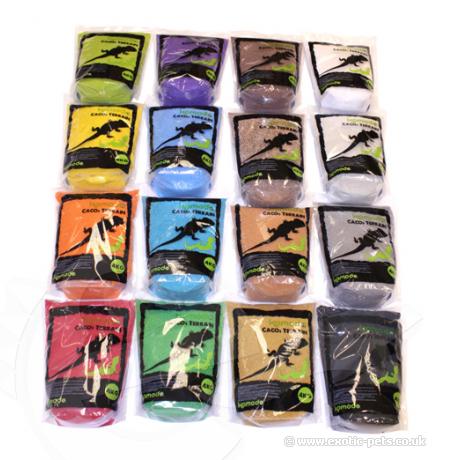 Komodo CaCo Sand
Desert substrate
The Komodo CaCo Sand range comes in seventeen different colours from black to crimson.
Komodo have given the reptile keeper a selection of coloured sands, for natural or vibrant looking enclosures.
100% calcium carbonate sand harvested from selected sources around the world
The first choice for Bearded Dragons, Uromastyxs and Monitor lizards
Tested safe and digestible when inadvertently consumed
Enriches the environment by encouraging digging and burrowing
Helps reduce mite infestations
Do your research
Before you commit to buying any pet, please do your own independent research.