 Enjoy 10% OFF This Weekend! Use Code
SUN10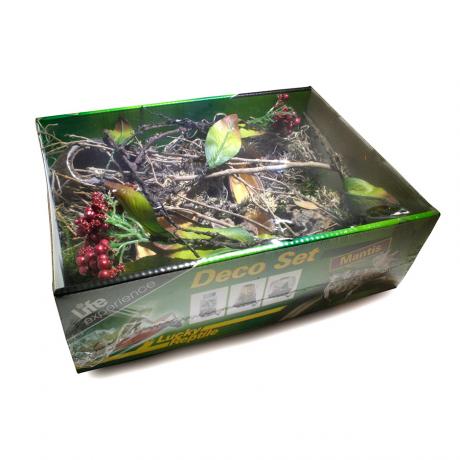 Lucky Reptile Mantis Deco Set
Artificial and natural decor
Lucky Reptile have designed a Deco Set aimed at Praying Mantids, however this can be used with a number of other animals as well.
The Lucky Reptile Deco Mantis set has a selection of natural and artificial decoration to make your Mantis enclosure look as nature as possible. This can be used with other species of inverts, reptile and amphibians.
Included:
Branches
Twigs
Lichens
Seed pods
Artificial plants and berries.
Do your research
Before you commit to buying any pet, please do your own independent research.