 Last Posting Dates for Xmas Orders
Click for more information.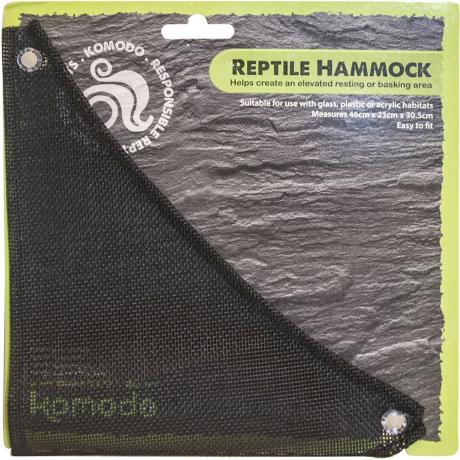 Komodo Reptile Hammock
Ideal for glass vivariums
The Komodo Reptile Hammock is a practical way to provide more living space for a reptile.
Affordable
Easy to clean
Made from nylon mesh
Using plastic suckers it is easy to fit into the corner of any glass, plastic or acrylic habitat helping to create an elevated platform for resting or basking. Made from soft nylon mesh it can be removed to be cleaned and is easily moved within the terrarium to provide a new look as required.
Do your research
Before you commit to buying any pet, please do your own independent research.