 Christmas Opening Times and Deliveries
Order by 18/12 for a guaranteed delivery before Christmas! Click for more information.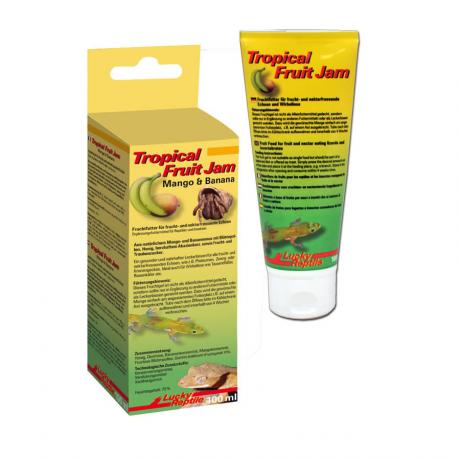 Lucky Reptile Tropical Fruit Jam
For fruit eating reptiles
A range of different fruits gels developed especially for most fruit eating reptiles.
For fruit eating reptiles
Easy to dispense from the tube
Contains valuable ingredients
Lucky Reptile Tropical Fruit Jam is a fruit gel which has been developed especially for fruit eating reptiles like day geckos of the genera Phelsuma and Lygodactylus as well as Crested Geckos and other Rhacodactylus species. It also perfect for use with a lot of invertebrates like beetles and millipedes. Tropical Fruit Jam is supplied in a practical tube allowing easy dosing of the portions. It contains valuable ingredients like honey, bee pollen and gummi arabicum.