Komodo Feeder Insects Enhancing Formula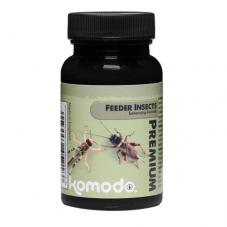 Click image for larger version
Vitamin supplement
Komodo have produced a powder that enhances the calcium content when dusted onto live insects.
The Komodo Feeder Insect Enhancing Formula is made from 99% pure calcium. This increases the amount of calcium your pet reptile takes in when fed live insects that have been dusted with this powder.
Place your live foods in a plastic container with a small amount of powder. Shake vigorously for a few seconds, allowing the dust to stick to the insects before feeding to your exotic pets.
Do Your Research: Before you commit to buying any pet, please do your own independent research.
Customers who bought the items above also bought:
Link to this page:
http://www.exotic-pets.co.uk/komodo-feeder-insects-enhancing-formula.html