 Enjoy 10% OFF This Weekend! Use Code
SUN10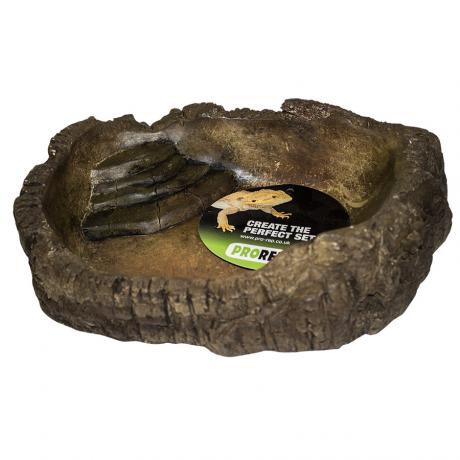 ProRep Terrarium Bowl Wood
For drinking and bathing
An artificial and durable resin water bowl with realistic wood finish.
Made from strong durable resin
Easy to clean hygienic surface
Designed to give a realistic wood and tree root effect
Suitable for desert and forest habitats
What are ProRep Terrarium Bowls used for?
ProRep Terrarium Wood Bowls are a realistic rock pool for your reptile to drink water from. It has steps inside so you don't have to worry about your reptile drowning.
This bowl is a natural looking piece of decor for either a desert, rainforest or woodland setup.
Do your research
Before you commit to buying any pet, please do your own independent research.