 Christmas Opening Times and Deliveries
Order by 18/12 for a guaranteed delivery before Christmas! Click for more information.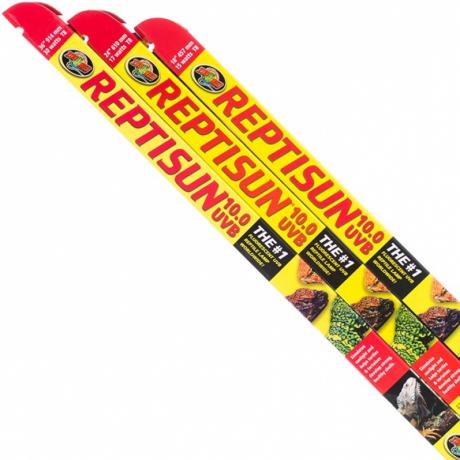 Zoo Med T8 ReptiSun 10.0 UVB
Desert UVB lamp
These tubes are best used for animals from desert regions that require high levels of UVB.
Award winning industry standard UVB lamp for reptiles
UVB output allows vitamin D3 synthesis to occur naturally
Can prevent or reverse MBD
Optimal beyond 30cm
What are Zoo Med ReptiSun 10.0 UVB used for?
Emits UVB a full 20 inches/51cm from the surface of the lamp to prevent or reverse metabolic bone disease. (Compared to 12 inches/30cm on the ReptiSun 5.0).
Optimal for use with larger terrariums where greater than 12" of UVB penetration is needed. The ReptiSun 10.0 is also recommended for use above screen covers which can filter out up to 50% of the UVB wavelengths.