 No animal courier deliveries available w/c 27th August!
Order now
to avoid disappointment.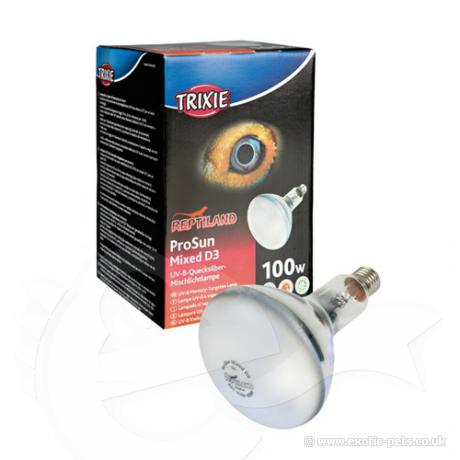 Trixie ProSun Mercury Lamp
UVB mercury lamp
The Trixie prosun self-ballasted mercury lamp provides UV-B rays and a high infrared basking area.
Self-ballasted UV-B high pressure lamp
Optimal supply of UV-A, UV-B and infrared warmth for reptiles in terrariums
Simulates the sun's natural UV radiation
Optimal UV-B supply for desert and savannah day active reptiles
Suitable for daily exposure (do not exceed recommended intervals
Supports the synthesis of vitamin D3 and helps prevent metabolic diseases
UV-A radiation emitted supports activity, reproduction and appetite in animals
Do your research
Before you commit to buying any pet, please do your own independent research.