 Enjoy 10% OFF This Weekend! Use Code
SUN10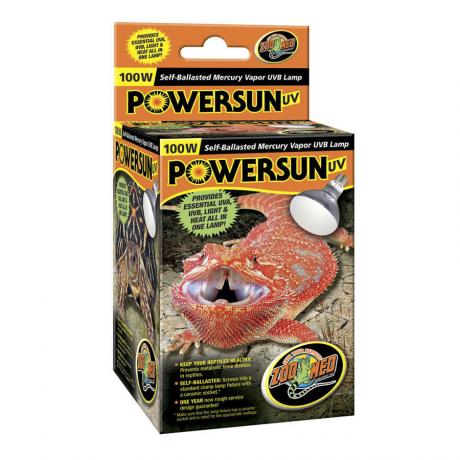 Zoo Med Powersun UV Flood
Self-ballasted mercury vapour lamp
The Zoo Med PowerSun UV is a self-ballasted mercury vapor lamp which emits UVA, UVB and heat all in one lamp.
The bulbs fit into standard ceramic socket, no ballast are needed. Both 100 and 160 Watt projects UVB up to several feet from the lamps surface and is ideal for large vivarium's. All these bulbs have a full one year warranty!
Do your research
Before you commit to buying any pet, please do your own independent research.