 Last Posting Dates for Xmas Orders
Click for more information.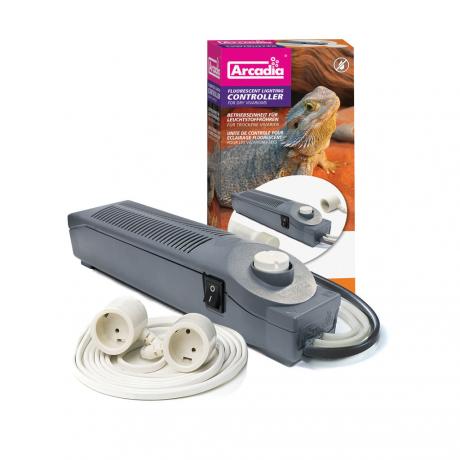 Arcadia T8 Dry Vivarium Controller
For fluorescent lamps
Controllers or starter units are required when you wiish to use fluorescent tubes in your vivarium. These are available in a wide range of different wattages to suit different tube lengths.
Lampholder can be siliconed or attached inside the vivarium
Complies with the latest European lighting standard
5 year guarantee
Compatible with Arcadia reflector range
Includes plastic tube mounting clips
What are Arcadia Dry Vivarium Controllers used for?
Controller units are required if you wish to use T8 fluorescent tubes in your enclosure.
Supplied with the Arcadia IP64 'Splash proof' lamp leads. For best results use in conjunction with the Arcadia Fluorescent Reptile Lamp Range (Lamp not included).
For any vivarium with water present use the Arcadia controller supplied with the Ultra-Seal IP67 waterproof lamp leads.
Do your research
Before you commit to buying any pet, please do your own independent research.