 Enjoy 10% OFF This Weekend! Use Code
SUN10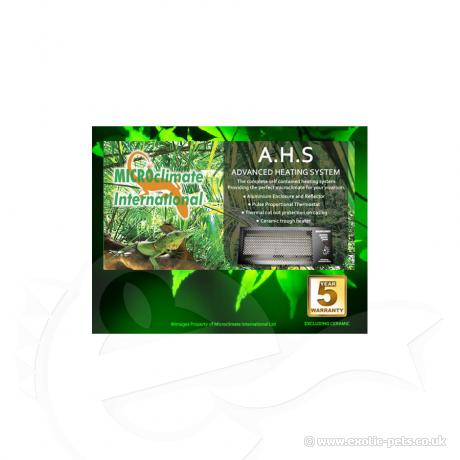 Microclimate AHS Heaters
Ceramic element housed in metal enclosure
A ceramic infra-red heating element and a pulse proportional thermostat housed in an easy to fit metal enclosure.
Features an independent cut-out for controlled initial warm-up and extra safety. Available in two sizes and a range of power outputs.
Do your research
Before you commit to buying any pet, please do your own independent research.