 No animal courier deliveries available w/c 27th August!
Order now
to avoid disappointment.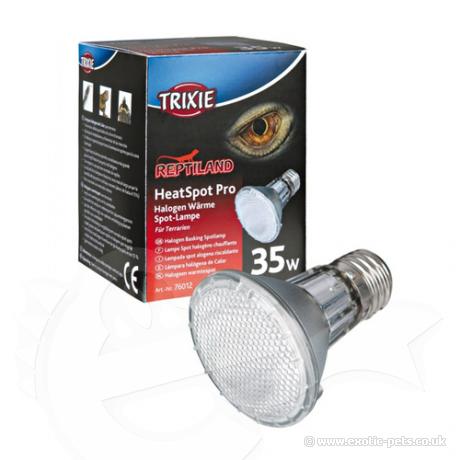 Trixie Halogen Basking Spot Lamp
Halogen Basking Spotlamp
The Trixie halogen basking spot lamp creates a warm and bright basking area which encourages the well being of your reptiles.
Creates bright and warm basking areas
Encourages the well-being and supports digestion
With special reflector for optimal illumination
No external starter necessary
Do your research
Before you commit to buying any pet, please do your own independent research.