Asian Spiny Toad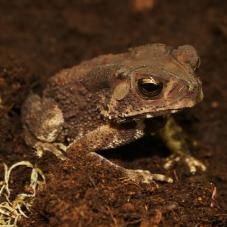 Bufo melanostictus
The Black Spined Toad reaches an adult size of 90mm, they can be found throughout South-Eastern Asia.
We are currently working on this care sheet. If you have any experience with this species, please contact us with details.
Write a care sheet for this species and earn Pet Points!
Do Your Research: Before you commit to buying any pet, please do your own independent research.
Customers who bought the items above also bought:
Link to this page:
http://www.exotic-pets.co.uk/asian-spiny-toad.html