 Enjoy 10% OFF This Weekend! Use Code
SUN10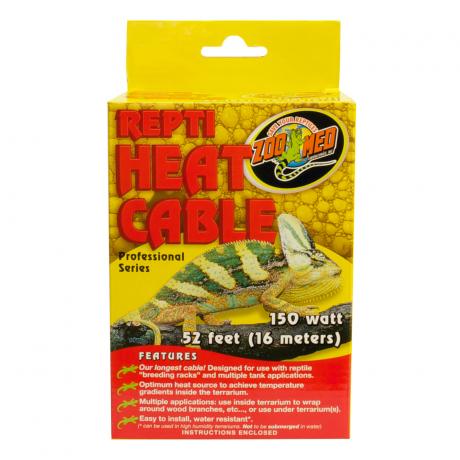 Zoo Med Repti Heat Cable
Underneath heat for tanks and racks
Many breeders use the heat cable with racking systems and as a secondary heat source. Heat cables are inexpensive and low wattage.
Repti Therm Under Tank Heaters are an ideal 24 hour primary or secondary heat source for tropical or temperate reptilian species. All of Zoo Med's Under Tank Heaters are UL/cUL approved (GS/TuV/CE in Europe) and contain a solid state nichrome heating element. These under tank heaters permanently adhere to your terrarium, forming a solid bond for optimum heat transfer.
Do your research
Before you commit to buying any pet, please do your own independent research.