 Last Posting Dates for Xmas Orders
Click for more information.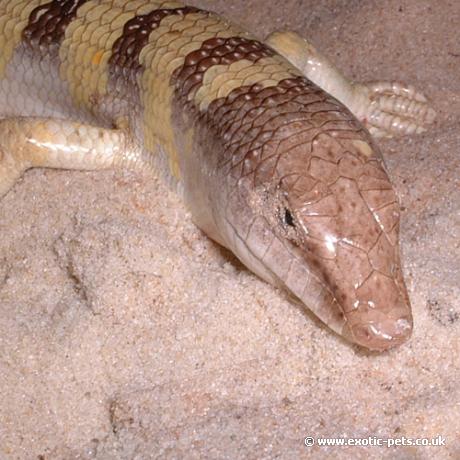 Sandfish
Scincus scincus
The Sandfish is a species of skink that can be found in Egypt and North Africa. They have adapted to live in sand and have the ability to swim through it. They are a hardy species to keep in captivity. They reach an adult size of 18-20 cm (7-8 inch).
| | |
| --- | --- |
| Origin | Egypt and North Africa |
| Environment | Desert |
| Adult Size | 7-8inches |
| Suitability | Novice |
| Lifespan | 8 Years + |
| Temperament | Docile |