 Last Posting Dates for Xmas Orders
Click for more information.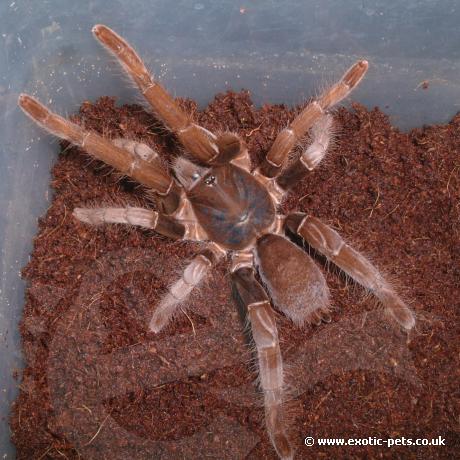 Rusty Red Baboon
Hysterocrates gigas
Rusty Red Baboon Tarantula, a big African spider with lots of attitude and certainly not a beginner species. They can even swim and have been reported in the wild to catch fish.
We are currently working on this care sheet.
Do your research
Before you commit to buying any pet, please do your own independent research.