Our Dronfield Store
Our first Exotic Pets UK shop opened on the 14th December 2019 in Dronfield, Derbyshire.
What to expect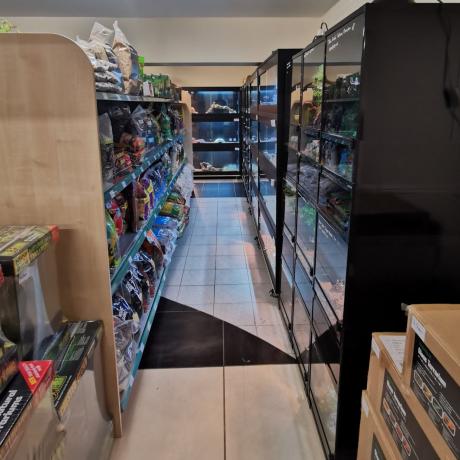 We are a large specialist store selling reptiles, amphibians, and invertebrates, we have over fifty vivariums on public display. This is under expansion, and we hope to eventually increase the size of the invertebrate display and add aquatic tanks for turtles, axolotls, and aquatic frogs.
Fresh livefoods are delivered to us three times weekly including, crickets, locusts, mealworms, morios, waxworms and other specialist foods. If you keep snakes, large lizards, and birds of prey, we have a broad selection of frozen foods available, day old chicks, mice, rats, rabbits and more.
Vivariums, starter kits, equipment, decor and substrates are all available on-site for purchase during your visit.
Happy to help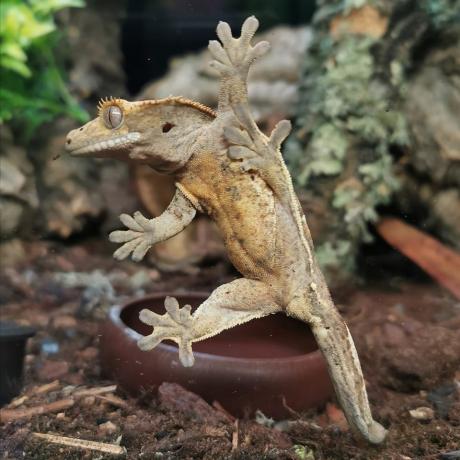 Our team are happy to share their experience and animal husbandry knowledge with both new customers and veteran keepers. We attend regular training courses and are willing to provide examples of good husbandry practices and supportive scientific evidence.
Opening Times
Monday-Saturday (10am-6pm) and Sundays and Public Bank Holidays (10am-4pm).
Directions
We can be reached by car, rail or bus. Dronfield train station and local bus services are 5-10 minutes walk from the store.
Exotic Pets UK Ltd
Unit 20, Lucas Works
Sheffield Road
Dronfield
S18 2GG
Sat navs will bring you to Sheffield Road, Exotic Pets UK is located nextdoor to Aldi. Parking is available to the front of the store (along the main road) or in the allocated spaces to the rear of the unit.
---
Can't find what you're looking for? Please see our FAQs page