 Christmas Opening Times and Deliveries
Order by 18/12 for a guaranteed delivery before Christmas! Click for more information.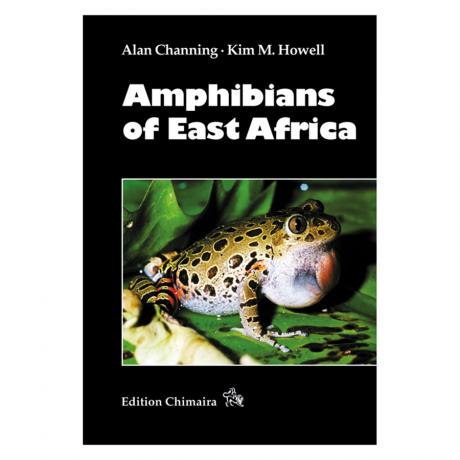 Chimaira - Amphibians of East Africa
Author Alan Channing and Kim M Howell
In the first field guide and reference book about the amphibians of East Africa, Alan Channing and Kim M. Howell provide identification keys and detailed accounts for 194 frog species and 9 caecilians.
These descriptions will be of great interest to all herpetological enthusiasts, travelers to the region, and conservation biologists who track the health of amphibian populations. Amphibians of East Africa is exhaustively illustrated with 185 color images on 24 plates, 24 halftones, 74 line drawings, 202 maps, and 1 table.