Helmeted Gecko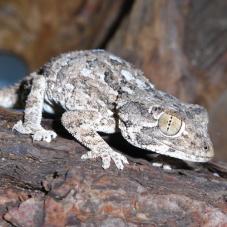 Click image for larger version
Tarentola chazalia
The Helmeted Geckos is a small nocturnal species found in rocky deserts of Morocco. This species is quite hard to find within the pet trade.
We are currently working on this care sheet. If you have any experience with this species, please contact us with details.
Do Your Research: Before you commit to buying any pet, please do your own independent research.
Customers who bought the items above also bought:
Link to this page:
http://www.exotic-pets.co.uk/helmeted-gecko.html