Exo Terra Snake Cave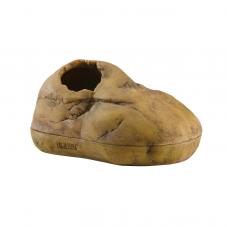 Snake hides
Your pet snake can now have it's own little snake cave, complete with moss.
The Exo Terra Snake cave is an ideal retreat for any small snake to hide away during the day. All the snake caves come with moss to proivde a humidity hide which is required when snakes are due to shed their skin.
Do Your Research: Before you commit to buying any pet, please do your own independent research.
Customers who bought the items above also bought:
Link to this page:
http://www.exotic-pets.co.uk/exo-terra-snake-cave.html