 Enjoy 10% OFF This Weekend! Use Code
SUN10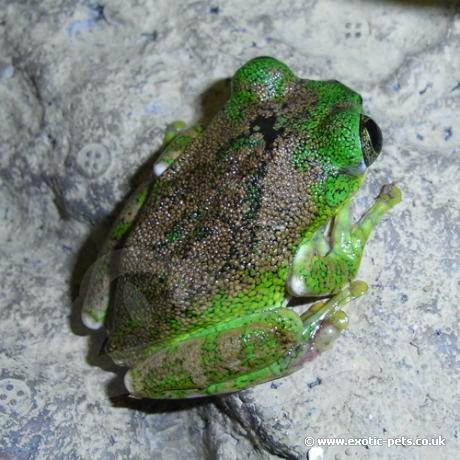 Vermiculated Tree Frog
Leptopelis vermiculatus
The Vermiculated Tree Frog is a medium sized tree frog reaching 4 to 8cm. There are two colour phases, the first being bright green with black speckles giving them a marbled effect, the second phase is brown with darker markings along the body.
We are currently working on this care sheet. If you have any experience with this species, please contact us with details.
Do your research
Before you commit to buying any pet, please do your own independent research.