 No animal courier deliveries available w/c 27th August!
Order now
to avoid disappointment.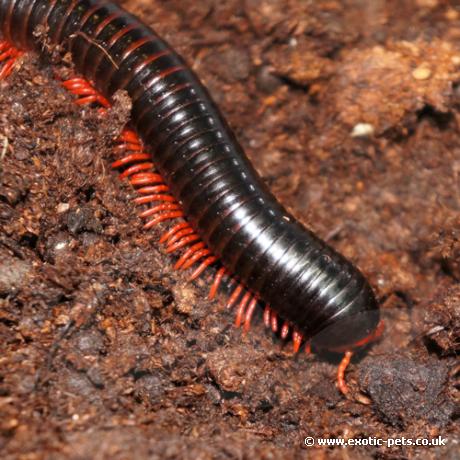 Red-legged Millipede
Ephibolus pulchripes
The visual attractiveness of this millipede with its black and red leg contrast make this a very popular species. They are found throughout Kenya and Tanzania and reach a moderate adult size of approximately 13cm.
We are currently working on this care sheet. If you have any experience with this species, please contact us with details.
Do your research
Before you commit to buying any pet, please do your own independent research.